domain registration
Hosting
May 14, 2023
0
---
There has never been a better time to start a business. In our hyper-connected digital age, you can set up a website, online store, and entire brand from anywhere in the world.
Online business-building tools have never been more accessible—and with the right approach, you can grow a loyal customer base quicker than you might think.
If you're wondering how to start a business in 2023, we're here to help. In this guide, we'll look at the essential steps you need to take to make your business a real success. Here we're going to cover:
Find a business idea
Using market research to validate your idea
Creating a business plan
Getting funding, explore finance options
Choosing a legal business structure
Register your business and get the required licenses
Open a business bank account
Getting business insurance
Building your website
Launching and grow your business
FAQs
How can a beginner start a business? 
How much money do you need to start a business from scratch? 
Can I run a business by myself? 
How do you create a legal organization? 
What is the easiest business to start? 
What is the cheapest legal form to start a business? 
Ready? Great. Let's get started.
Note: The information provided in this article is provided for general informational purposes only and should not be construed as professional advice on any subject matter. You should consult with a legal and/or financial advisor.
Related: How to start a business
1. Find a business idea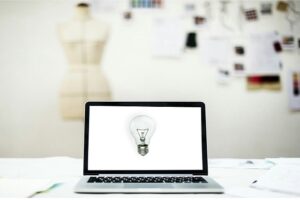 First of all, to enjoy sustainable commercial success, you have to find a business idea that is not only feasible but something you feel passionate about.
If you have a shortlist of business ideas in mind, dig a little deeper by carrying out a little market research. Look at brands in your potential niche and find out how their consumers engage with them while looking at overall demand based on public sales or growth data.
Doing so will give you inspiration for your own business ideas. Armed with your market and competitor research, you can develop your ideas by considering:
What am I passionate about?
What are my specific skills and expertise?
Which subject matter am I most passionate about?
Can I feasibly sell or promote the product or services in my potential niche?
What unique spin can I put on well-trodden business ideas or concepts to stand out?
What gaps or weaknesses can I exploit in my potential niche or market?
Ask yourself these questions and you'll eventually land on a business idea that has the potential to scale while keeping you engaged and inspired in the long term.
2. Use market research to validate your idea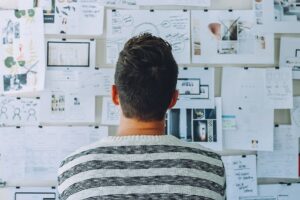 Once you've landed on a solid business idea, you'll need to see if it has any legs. We just touched on the concept of market research, but now we're going to drill down a little deeper.
When brainstorming business ideas, you will have scratched the surface. But, to really validate your concept, you must get under the skin of your industry as well as your target audience. In addition to gathering industry insights and data, you should build buyer personas that represent your ideal target audience.
During this phase of the operation, it's also important to conduct extensive market research as well as market analysis. Here are some market research and analysis ideas for your consideration:
Conduct consumer surveys across channels (phone, email, social media, mobile app, etc.).
Hold focus groups to gain a deeper understanding of how your target audience might perceive your brand and what you have to offer.
Observe how your target audience engages with potential competitors on social media as well as the related subject matter they're discussing online.
Explore public data related to your target market to uncover consumer buying patterns as well as sales trends. This will help you validate your idea while giving your business planning a definitive direction—which brings us onto our next point.
3. Create a business plan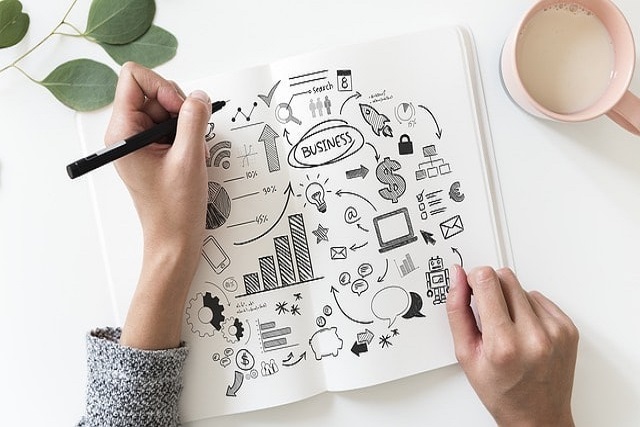 Now your idea is validated and you've got a handle on your target market, you'll need to start planning. When it comes to knowing how to start a business, developing your plan methodically is a vital skill. Here are some tips to help you navigate the process like a boss:
Consider your "why". This will help you gain an understanding of your key motivations for starting your business as well as what you want to achieve
Outline plans of action or initiatives that represent your brand mission and what you do
Define your key business goals using timelines and milestones to keep you on track
Write an executive summary that states all essential information related to your business's aims, goals, and products
4. Get funding, explore finance options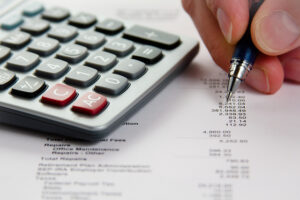 To get your business off to a flying start, you're going to need to get the right level of funding. The funding options you explore will depend on the type of business you're looking to start.
If you're looking to start a solely online business and scale up, you could use your personal funds or savings to get up and running. Doing so will give you complete control on your decisions, allowing you to scale the business on your own terms. But, it's worth noting that if your business struggles or fails to achieve profit, you will be solely responsible for paying back any debt.
Other business funding options
Gain a line of credit: Akin to obtaining a personal line of credit, you can gain a line of business credit. The terms, limits, and interest rates will depend on the nature of your business as well as factors including your financial history and credit rating.
Get a grant: Another way of securing a healthy level of funding for your business is getting a grant. If your business mission is rooted in building a better community or inspiring innovation, you could be eligible for a healthy grant from the Government.
Pitch to investors: Researching investors in your niche and pitching to them is an excellent way to get funding as well as professional backing and expertise. This is certainly an avenue worth exploring if you're looking for startup capital as well as help with your business's launch and development.
5. Choose a legal business structure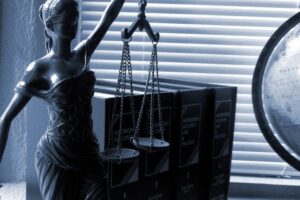 When starting a business in 2023, settling on a water-tight legal structure is vital. Before you officially register your business, you have to decide on a concrete business structure—and the type you choose will impact your business from a legal standpoint. So, take your time when considering these structures.
Sole proprietorship
If you own your business independently, you can opt for sole proprietorship. This means that you will have full autonomy over your business, but you'll be responsible for all debt, obligations, and finances.
Pros:
You will be in full charge of business decisions, development and planning
You will receive all of the business's profits
You will find filing for tax simpler
Cons:
Managing everything on your own could burn you out and limit your potential for growth
If you hit financial hot water, you will be liable for settling any debts or arrears
Partnership
Combining forces with another budding business owner will give you double the startup as well as another person who is liable for the red tape as well as the financial aspects of the business. More often than not, two heads are better than one—forge the right partnership and you could see your business thrive from the get-go.
Pros:
You will have twice the skills, perspective, and financial scope
You will have another person who is responsible for the running as well as financial and legal aspects of the business
Cons:
If you and your partner disagree on any aspect, this could cause the kind of friction that could derail progress and stunt growth
Corporation
As a corporation, you will separate your personal assets from your business assets. This means that while your company can incur debt and be subject to legal disputes, in most cases your personal finances and assets will remain protected. There are many different forms of a corporation to consider, some of which offer access to some pretty decent investment opportunities.
Pros:
You will gain access to excellent capital options
You will benefit from certain tax breaks
You will be able to protect your personal assets
Cons:
Corporates can be costly to form and run
There can be a lot of red tape involved in the running of a corporation
Limited liability company (LLC)
This type of business structure is one of the most common options for new businesses. As a limited liability company (LLC), you will benefit from the legal protection of a corporation while also reaping the tax rewards of a business partnership.
Pros:
The setup process is relativity straightforward
You will gain access to a healthy choice of capital and funding options
You will have a certain level of protection concerning your personal finances
Weigh up the pros and cons of each business structure, taking your aims and goals into consideration. At this point, you will want to brainstorm a catchy business name to make it official and bring your brand to life.
Once you've decided on your brand-boosting business name, you secure the appropriate domain name.
6. Register your business and get the required licenses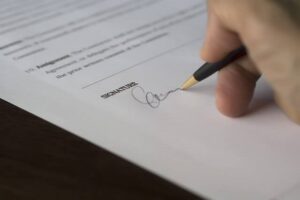 The next step in your how to start a business journey is registering your business and getting any required licenses.
By choosing your business name and settling on your business structure, you will have already started the registration process. To complete the registration process and obtain the right licenses, you will need to:
Check the full registration requirements depending on your legal structure
Work though the registration requirements of any regions where you're looking to trade or operate
Register for any taxes
File any relevant trademarks
Find out which business license is relevant to your organization and start the application process
7. Open a business bank account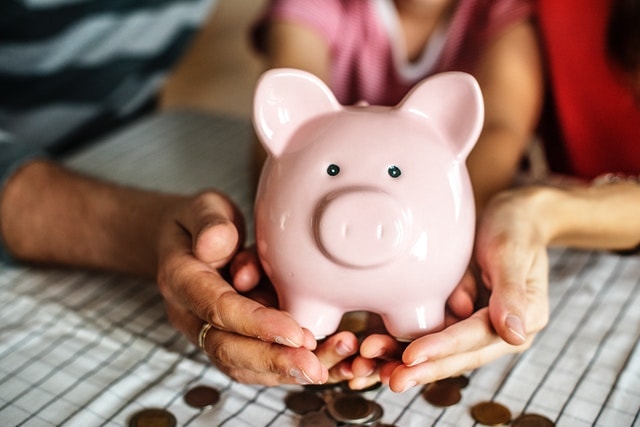 With your business almost up and running, you may want to open a bank account. In 2023, there is no end of choice when it comes to setting up a business bank account to keep your business and personal assets separate.
You should choose a bank account with benefits and features that suit your business's size as well as your goals.
Tip: Create a shortlist of business bank accounts with flexible loan options as well as excellent customer service and online banking applications
8. Get business insurance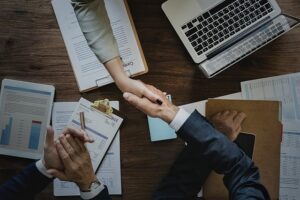 In addition to opening your bank account, you may also need to get business insurance. If you don't, you could find yourself footing a colossal bill if any unexpected issues, damages or disputes arise.
Even as a small business, you will need to cover yourself with the right kind of insurance to protect yourself against any eventuality.
If you're offering a service rather than tangible goods, it will also pay to get professional liability cover incase of any consumer-facing mistakes you might make. Also, as your business scales, you might also consider employment practices liability insurance. This type of cover will protect you against any potential employee claim or complaint.
9. Build your website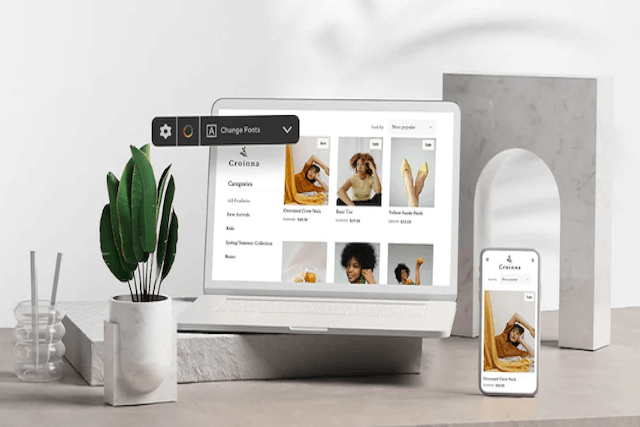 At this point, you will be ready to build your website and bring your business to life. Your website or online store will be the digital hub of your entire business—so getting the design and the functionality just right is essential.
Tip: To build an online store that is slick, wonderfully designed, and easy to navigate, try the powerful and easy-to-master Wimasco website builder. Or build an online store with our slick and savvy ecommerce tool. And tie your business together with a wimasco POS system to accept payments anywhere.
10. Launch and grow your business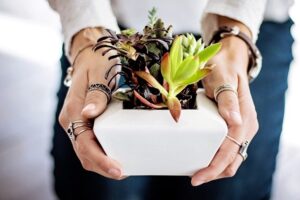 "There's no shortage of remarkable ideas. What's missing is the will to execute them."—Seth Godin
If you've followed all of the steps in this how to start a business in 2023 guide successfully, you'll be ready to launch.
Once you build a buzz about your big business launch across various channels including email and social media, you can start selling and take measures to grow year on year.
Starting a business in 2023 is a challenging but potentially rewarding venture. Be persistent, play to your strengths, take the time to ensure you've covered every base, and you'll be winning on the commercial battlefield in no time. Best of luck.